Reading Time:
6
minutes
One of the critical functions of the human body is to convert the foods we eat into smaller substances that serve as metabolic building blocks to regenerate blood, repair cells, build muscle tissue, and eliminate waste, among other duties.
Every time we put even a small morsel of food into our mouths, our bodies initiate a complex series of chemical reactions that facilitates its breakdown and assimilation. The absence of this process which would result in our sure and rapid demise − our bodies would essentially starve due to malnourishment.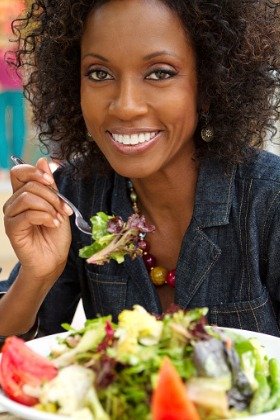 Often when we talk about how the process works from a digestive standpoint, stomach acid and probiotic bacteria get most of the spotlight. But there's another, perhaps even more important, piece of the puzzle that deserves at least equal attention: enzymes.
Enzymes are the catalysts that set the entire life cycle into motion, not only in the digestive tract but throughout the body. Enzymes are responsible for regulating every system of the body, and without them life simply couldn't exist. As a result, an enzyme deficiency can have serious consequences for your health and well-being.
What Are Enzymes?
By definition, enzymes are biological molecules − mostly proteins and amino acids − that actively stimulate all of the various chemical reactions necessary for life. Everything from the function of our senses and vital organs to the state of our minds, hormones, and even emotions are a function of healthy enzymatic expression.
There isn't a single system of the body, in fact, that doesn't require enzymes in order to do its job − that's how critically important enzymes are for life.
There are believed to be as many as 70,000 different types of enzymes produced by the body, each one uniquely equipped to perform its own special role in the metabolic process. It might come as a surprise, but only a very small percentage of these enzymes (probably less than one percent) have anything to do with digestion, though many of them can still offer benefits in this regard when taken as a dietary supplement.
Enzymes basically make it easier for the body to perform jobs that
would otherwise take far too long without them. They provision alternate pathways for chemical reactions to occur that require far less energy.
Enzymes also facilitate certain critical life processes that might not ever occur at all, were it not for their ability to overcome otherwise constraining internal variables like oxygen levels, pH balance, and temperature.
Your Immune System Needs Enzymes
A critical component of the immune system, enzymes are also uniquely equipped to handle harmful bacteria, viruses, and even cancer cells due to their generalized ability to target and unravel protein molecules all the way down to the amino acid level.
Proteins, in case you weren't aware, are at the root of nearly every major health condition. They're either the offender itself, as in the case of food allergies, or they protect the offender.
DNA damage, chronic inflammation, cancer tumors, and pathogenic infections are all examples of diseases that flourish due to rogue proteins.
So on the one hand, enzymes work to improve the efficiency of cellular metabolism, utilizing energy in such a way as to facilitate a high-level life cycle than would otherwise be impossible without them. They also root out and disengage the rogue proteins that contribute to and cause disease, making them a systemic force both for healing and regeneration.
Digestive Enzymes vs. Systemic Proteolytic Enzymes
You might already be familiar with digestive enzymes like amylase, lipase, and trypsin that help to pre-digest food before it passes into the stomach and small intestine, mimicking the enzymes naturally produced by the pancreas.
Processed Food Is Dead Food
Digestive enzymes are inherent to raw and living foods, helping to alleviate the immense digestive burden placed on our vital organs every time we eat.
This is one of the main reasons why consuming highly-processed foods is so problematic for digestion and overall health for both people and animals. Processed foods are enzymatically "dead" and very difficult to digest and assimilate.
Proteolytic Enzymes Are Systemic Healers
Beyond digestion, our bodies also rely upon enzymes that work at the systemic level to adaptively cleanse and rejuvenate the blood supply and heal soft tissue throughout the body.
This unique class of proteolytic enzymes, which includes names like serrapeptase, nattokinase, and Seaprose S (also known as Protease S), has been scientifically shown to function more in an antioxidant capacity, helping to:
Keep inflammation in check by destroying inflammatory factors
Improve circulatory function by preventing and dissolving blood clots
Dissolve arterial and oral plaque
Improve exercise ability and recovery time
How they perform all of this and more can be explained by their highly-adaptable nature. Proteolytic enzymes are systemic healers that govern the totality of metabolic function, including gene expression.
And again, while the body makes these enzymes naturally, it often doesn't
do so efficiently enough to keep every system of the body in check, hence the reason why many people develop chronic health problems: they're enzyme deficient.
Signs You May Have an Enzyme Deficiency
It's a bit of a circular issue that highlights why enzymes are perhaps the most underrated nutrient class for health and well-being. Your body requires plenty of them, both of the digestive and proteolytic varieties, in order to function as it should.
Some of these enzymes are manufactured directly by the body, while others come from enzymatically active foods − the end result of having optimal levels of both being a well-functioning metabolic system.
A Healthy Diet Is Rich in Enzymes
The only way your body will ever have the capacity to produce enough of its own enzymes to complement those that come from food is through strict adherence to a healthy diet.
And yet, a healthy diet is only as beneficial as its enzyme content, since digestive enzymes are what ultimately facilitate the extraction and delivery of the food nutrients your body needs to activate its enzyme-production systems.
In other words, it all starts with healthy digestion, which in and of itself is contingent upon healthy intake of enzymes. One sign that you're probably not getting enough enzymes is poor digestion. Digestive issues are rampant these days. According to a 2020 study published in the Journal of Family Medicine and Primary Care, digestive issues affect more than 60% of elderly people.
Symptoms such as indigestion and acid reflux are almost sure signs that something is amiss in the enzymatic breakdown and movement of your food. Other signs of possible and likely enzyme deficiency include:
lack of energy and motivation
persistent brain "fog"
hormonal imbalance
chronic inflammation
weak immune system
yeast overgrowth (i.e. candida)
bowel irregularities (i.e. irritable bowel syndrome)
weight gain or trouble losing weight
Essentially, if you feel persistently sluggish, chronically ill in some way, or your body just isn't operating up to par, chances are you're not getting enough enzymes.
They're often the missing link behind "mysterious" health conditions that don't seem to have a cause, at least by conventional standards, but that persist and persist no matter what their sufferers do to try to overcome them.
If this sounds like you, perhaps it's time to look into supplementing your diet with more enzymes − they might just be the remedy your body is begging to find.
---