Nutrition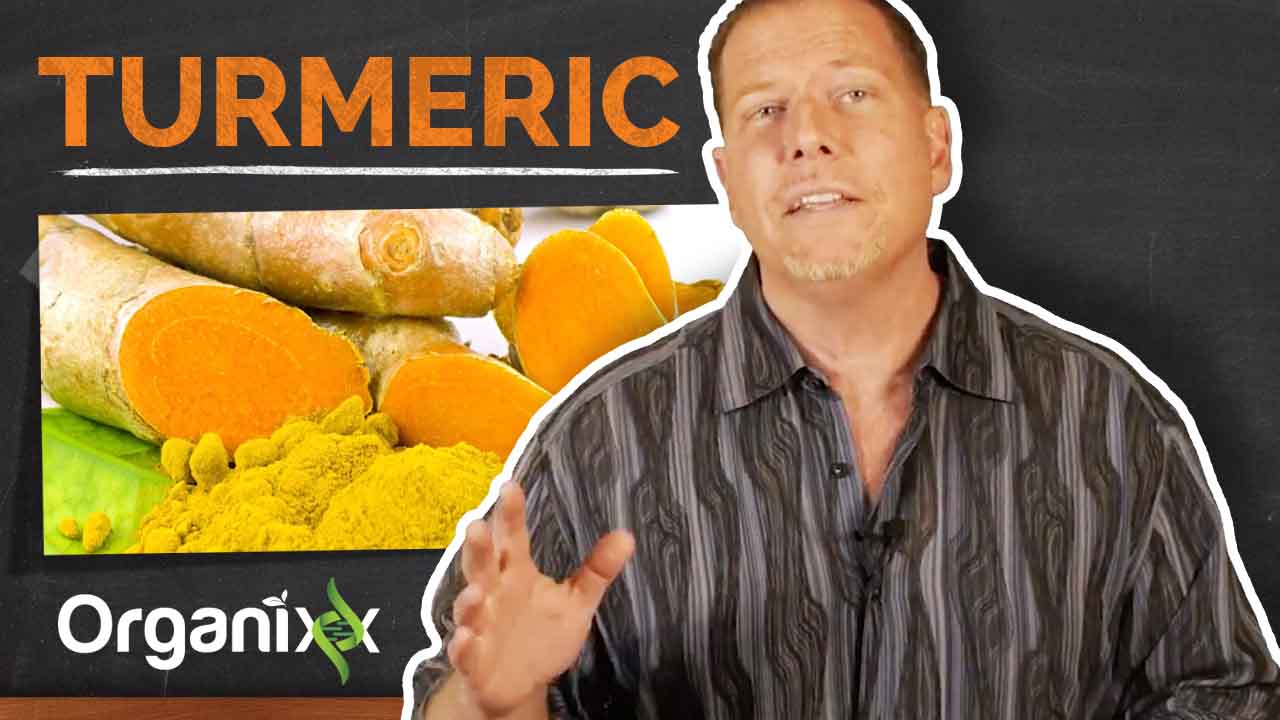 Turmeric: The Healthiest Spice in Your Spice Rack (video)
Turmeric is a beautiful golden spice originally from Southern India. Not only is it known for its exotic flavor, but also for its many health benefits. Extensive scientific research shows turmeric has amazing properties to support healthy inflammation levels in the body. In this short video, discover how you can boost your health with this therapeutic spice.
Video Transcript – Turmeric: The Healthiest Spice in Your Spice Rack
Ty Bollinger: Every time you slather mustard on your hot dog or hamburger, you might just be spreading some tasty medicine on your food. The reason is that the humble spice, turmeric, routinely added to mustard to give it that nice yellow color, has been shown to have powerful medicinal properties.
Belonging to the ginger family and traditionally referred to as "Indian saffron" because of its deep yellow color, turmeric, which is rhizome, or root, has been used throughout history as a condiment, a textile dye, and a health remedy.
Until 2013, it was commonly believed that the earliest use of turmeric was the ancient Assyrians around 600 BC. However, as I mentioned, in 2013, Washington State University researchers discovered that the Indus civilization actually cultivated turmeric, and its cousin ginger, as early as 3000 BC.
Ancient medicinal uses for turmeric were to help support healthy inflammation levels, and then to treat a variety of conditions such as jaundice, menstrual problems, blood in the urine, colic, flatulence, hemorrhaging, toothaches, bruises, and chest pain.
There are currently over 10,000 peer-reviewed studies published that prove the benefits of turmeric, especially one of its renowned healing compounds, curcumin. In these 10,000 studies, we learn that the benefits of turmeric equal and even surpass some of big pharma's drugs. This puts turmeric on the top of the list as one of the most frequently-mentioned medicinal herbs in the entirety of science.
The medicinal uses for turmeric are numerous, including antioxidant defense, assisting in red blood cell formation, improving cognitive function (it does cross the blood-brain barrier), maintaining healthy blood pressure, detoxifying the liver, improved cardiovascular health and digestion, and acting as a natural pain reliever.
What about the C word? Well, over the past couple of decades, we've seen dozens of studies in laboratory animals indicating that curcumin has the ability to slow down the spreading of cancer (this is known as metastasis) and also to reduce the growth of new blood vessels in tumors (which is called angiogenesis.) Now am I saying that turmeric is a cure for cancer in humans? No. But the animal studies are what they are.
The truth is that since 1987, the National Cancer Institute has tested more than 1,000 different compounds for their anti-cancer, or chemo-preventative effects. Only a few dozen have made it to clinical trials, and curcumin is among the most promising.
Here's an amazing fact. Research has shown that turmeric is an effective antivenom for snake bites, from snakes that include King Cobras, rattlesnakes in South America, and other pit vipers in Argentina, Brazil, and Paraguay.
Did you know that India is the world's largest producer of turmeric? In fact, as much as 80 to 90% of the world's total turmeric production comes from India. And if you've ever eaten Indian food at a restaurant, you'll probably remember that most of the dishes were yellow or orange in color. Why is that? Well, it's because of the golden spice, turmeric, which they add liberally to most of their dishes.
Hippocrates said that we should look at our food as medicine, and people in India certainly do this. But even if you're not big into Indian food, then you can still use turmeric to spice up an otherwise ho-hum dish. I personally use turmeric in my eggs, in soups, on broccoli, cauliflower, and in several dips.
You want a healthy latte? Try a ginger and turmeric latte. You just combine one heaping teaspoon each of grated turmeric and ginger, one tablespoon of coconut sugar, two teaspoons of coconut oil, and a pinch of sea salt in a blender. Then in a small saucepan, heat one cup of almond milk over medium heat until it's simmering. Finally, pour the hot almond milk into the blender and whip it up until it's smooth and enjoy it. It gets real frothy. It's just like a latte. It's amazing, and it's healthy.
And just in case you haven't had enough turmeric trivia today already, if you have a leaking water-cooled radiator, here's a simple fix. Take a spoonful of turmeric powder and pour it into the water in the radiator. That's it, the leakage will stop. Bam! It doesn't dissolve very well in water, so it's a perfect leak stopper. And so, by the way, is black pepper, which leads me to my next point.
Another thing to remember about turmeric is that it does not absorb very well into your blood stream. But there's a remedy for that, and that's called black pepper, which I just mentioned. It contains a natural element called piperine, which can increase the absorption by about 2,000%.
The problem is, piperine is considered to be a nightshade, and many people are allergic to it. It can also cause inflammation in the gut wall. And it's also lethal to many prebiotic and probiotic microbes. So, you don't want to use this combination for a very long period of time. One of the things that you can do is that you can add fulvic and humic acid to turmeric, and that will increase the absorbability.
I couldn't resist it. I promise this will be the last turmeric trivia factoid. But in India, at the time of a wedding, turmeric paste is actually applied over the body of the bride and groom, mainly their face and their arms. The turmeric paste is used to beautify and enrich skin complexion. Now I'm not suggesting that you smear turmeric paste on your face and arms when you get married, but I think that this illustrates the amazing and the diverse benefits that turmeric provides.
Truly, the reasons to make turmeric part of your life, if it already isn't, are almost too numerous to count – especially when you consider its incredible healing, restorative, and preventative capabilities.
I hope you've learned a lot from this brief video. Here's to your health. God bless all of you.
Interested in a supplement form of turmeric? Turmeric 3D from Organnixx provides you one of the most "bioavailable" forms of turmeric due to its unique fermentation process. This means your body experiences the maximum benefits of the purest, most potent turmeric available!