The most potent healing substance on Earth is in your kitchen cupboard…
This 4,500 Year Old "Miracle" Spice
Reverses aging
How you can improve your memory, rejuvenate aging skin, and even get your flexible joints back in only 2 weeks – all without dangerous drugs or side effects!
Have you noticed changes in your health
as you've grown older?
Loss of memory… stiff joints… dry sensitive skin…
And those are just a few of the many age-related health problems that can crop up every year.
What makes things worse is you can try everything your doctor recommends and still end up suffering with these problems. Most mainstream medicinal treatments only address your symptoms, they don't fix the cause.
And they don't always work as well as you wish they would.
The crazy part?
Most of the health problems you consider a normal part of aging have nothing to do with how many years you've lived!
Because the root cause of many of these problems is chronic inflammation. Not aging.
Chronic inflammation is the "fire inside" that's been known to damage your immune system, cause joint pain and swelling, contribute to memory loss, and many other "age-related" health problems.
While many reasons exist for developing chronic inflammation, there's ONE amazing all-natural remedy. And that is...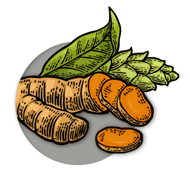 Turmeric
Turmeric has been shown to help:
Improve your mood
Increase joint flexibility
Sharpen your thinking
Soften and smoother skin
And much, much more…
Today, thousands of people are having remarkable healing
responses from this ancient golden spice. And you can too.
Modern Anti-Aging Miracle…
Discovered in an Ancient Natural Secret
Turmeric is much more than just another spice in your kitchen cupboard.
Its health-boosting powers were used by ancient healers as far back as 2500 BC. And today, Ayurvedic practitioners use it to support healthy blood sugar levels, treat many skin disorders, and fight inflammation.
Practitioners of Traditional Chinese Medicine use turmeric for balancing energy in the body, boosting healthy circulation, and promoting brain health.
And now modern science is revealing even more of turmeric's anti-aging powers.
According to recent research, turmeric contains unique compounds called "curcuminoids". These compounds have been heavily studied and found to have over 326 biological healing and anti-aging effects in your body!
But that's not all.
New research has shown there's a potent oil extracted from the root of turmeric containing potent plant chemicals called "turmerones".
And these turmerones can help heal your brain and nervous system.
You may have already heard about turmeric's ability to fight chronic inflammation… and support a healthy immune system.
This is vital to anti-aging.
How Chronic Inflammation Accelerates Aging
You see, inflammation can be a good thing. It's your body's response to foreign invaders like bacteria. A healthy inflammation response helps your body heal itself. Normally, once the invader is destroyed, the inflammation goes away.
But sometimes your body can't stop the inflammation. We call this chronic inflammation.
Researchers believe chronic inflammation is due to an overactive immune system. This causes your body to send out too many defense cells and hormones.
Chronic inflammation can also happen when your body is attacked by invaders regularly. This can push your immune system too hard, causing inflammation to last for months, years, and even decades.
Chronic inflammation can cause a cascade of health problems throughout your body. All due to an immune system that's on "high alert".
Chronic inflammation can accelerate the aging process as well. Speeding up the aging of your heart, skin, brain, and more.
Luckily, there's turmeric. This spice is one of the most powerful natural substances on Earth for fighting inflammation.
But that's not all this amazing spice can do for you…
Latest Scientific Research Reveals How Turmeric Heals Chronic Inflammation
So You Can Turn Back The Clock on Aging!
Much of what we call "aging" isn't aging at all. Instead, it's the damage caused by chronic inflammation.
One of the causes of chronic inflammation is toxins in your food and environment. Hard to avoid, even if you only eat organic.
Toxins are everywhere today. In our gardening soil, the air we breathe, the water we drink and more.
Other causes include today's typical nutrient-poor diet, sedentary lifestyle, and stress. These three factors weaken your immune system and contribute to chronic inflammation, which can speed up the aging process.
But here's good news...
Turmeric is now being shown to reverse the aging effects of our modern lifestyle!
Latest research shows startling new ways turmeric turns back the clock. Now you can improve your heart health, brighten your mood, revitalize your gut health for improved digestion… and so much more!
You can read about these recently discovered health benefits in a brand-new FREE REPORT called Turmeric: The Glorious Golden Yellow Spice.
In this free report, you'll discover how healing your chronic inflammation with turmeric is an essential step you need to take if you want to enjoy vitality and well-being into your 70s, 80s, 90s, and beyond.
Discover all the details about this amazing healing spice in your free copy of this report. And learn how you can use turmeric today to improve your health and quality of life.
Here's a taste of what you'll find:
In Your FREE REPORT You'll Discover: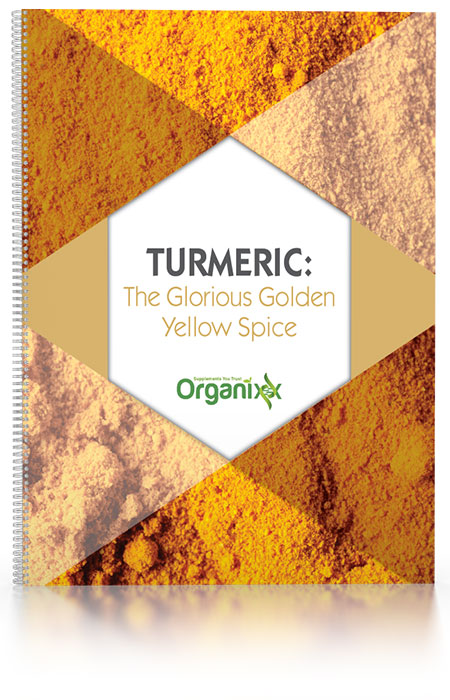 The 2,500-year-old Chinese brain-booster that can help sharpen your memory, focus, and problem-solving! The easy way to de-age your brain by decades… Page 12.
Got digestive woes? The secret to getting complete relief – FAST! Page 22.
How to protect yourself from the government-approved toxin in your drinking water. Page 27.
4 easy things to do to increase this miracle spice's effectiveness up to 2000%! And without any dangerous drugs or side effects? Details on page 15.
Say goodbye to rashes and other skin irritations! Heal skin with this amazing paste. Spread it on and enjoy blessed relief. Page 19.
How this remarkable scented compound can help reverse brain damage. Studies show it increases the growth of brain stem cells by a whopping 80%! Page 16.
Worried about heart health? The easy way to improve all 3 of these heart health markers in only 8 weeks! Discover how on page 18.
And much more!
Imagine having the energy to keep up with your grandkids without pain or discomfort.
Or, easily remembering the names of people you've just met, where you parked your car, or left your sunglasses.
Or, looking in the mirror and seeing yourself appear years younger. And feeling years younger too, with energy and vitality to spare.
Well, you can. And it's all thanks to turmeric.
Why not find out for yourself just how powerful turmeric really is with our FREE REPORT, Turmeric: The Glorious Golden Yellow Spice?
Ancient healers have prized turmeric's remarkable ability to improve health for over 4,500 years. Today scientific studies are proving turmeric's effectiveness. You'll get all the facts, details, and how-tos in your special FREE report.
Discover how you can use turmeric to fight inflammation… improve your good health… and enjoy the energy and vitality you need to live your life to the fullest.