Enzymes: Often Overlooked, but Critically Important

One might argue that one of the most amazing feats of human engineering is the automobile. Consider everything that goes into making one… from the advanced assembly lines to the precise robotics, to the human ingenuity behind it all. Those human beings were able to come up with a way to harness energy from the earth and basically infuse it into a boxy metallic structure on wheels that can take us wherever we desire is nothing short of awe-inspiring when you really stop and think about it.

As incredible as they are, though, cars would be entirely worthless if not for the human brainpower behind their build and daily operation. What makes a car a useful machine, in other words, are the regular refuelings, oil changes, tire rotations, and maintenance that keep it running smoothly – all
things that are entirely impossible without human involvement, willingness, and know-how into what it takes to keep a car going.
Where we're going with all of this is that the human body functions similarly to a car in that it's a finely-tuned creation that requires its own special inputs for proper function and maintenance.
Our bodies are obviously much more impressive "machines," in that they're uniquely equipped to perform self-maintenance and self-regenerate without the need for a driver. At the same time, they still require outside help – primarily in the form of proper nutrition − in order to thrive.
Why Your Body Needs Enzymes
But what is proper nutrition, and more importantly, how is your body able to benefit from it? Every time you eat, your body produces saliva, bile, and other digestive catalysts that break down the foods and converts them into smaller molecules.
These molecules are used to build muscle tissue, regenerate cells, strengthen immunity, and produce energy. Proteins, carbohydrates, vitamins, and minerals all get broken down during this process in order to fuel your body.
Going back to our car analogy… if our physical bodies are like the raw materials from which a car is made, and the food is our fuel, then digestive catalysts are the drivers that make sure our bodies are operating as they should and are properly maintained at all times.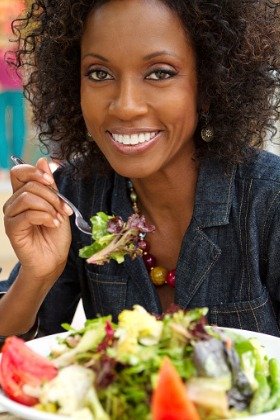 Among the most important of these catalysts are enzymes, the biochemical catalysts found in food and inside our bodies that facilitate the necessary chemical reactions needed to keep the whole process going as normal.
"Enzymes are substances that make life possible," says Dr. Edward Howell, MD, pioneer of Enzyme Therapy and author of Enzyme Nutrition: The Food Enzyme Concept.
"They are needed for every chemical reaction that takes place in the human body. No mineral, vitamin, or hormone can do any work without enzymes. They are the manual workers that build our body from proteins, carbohydrates, and fats, just as construction workers build our homes. You may have all the raw materials with which to build, but without the workers (enzymes) you cannot even begin."
Symptoms of Enzyme Deficiency
Enzymes are obviously very important for life, so where you one find them? Raw foods naturally contain enzymes, which act as digestive co-factors every time you eat. Your body also makes some of its own enzymes, though it primarily relies on enzymes in food to digest and assimilate nutrients.
When these enzymes are lacking as a result of cooking, pasteurization, or some other form of processing, then the body has to work overtime to make up for it.
This is a taxing process that, over time, can leave the body enzyme-deficient. Some of the more common symptoms of enzyme deficiency include:
indigestion
acid reflux
bloating after eating a meal
If you feel like food is just taking its sweet time moving through your system, or if you feel constipated or experience irregular bowel movements on a regular basis, you could be lacking in enzymes, and thus your body is incapable of fully digesting your food in a timely manner.
Other signs of an enzyme deficiency can include:
lack of energy
muscle degradation
weakness
joint pain
difficulty sleeping due to an upset stomach
When your body isn't able to extract the nutrients it needs from food, then it can't provide you with energy or vitality, nor can it effectively engage in any of the reparation processes by which your body stays healthy and in tip-top shape.
Which Enzymes Do You Need?
So what types of enzymes does your body need, and where can you find them? Let's start with the basics:
Metabolic Enzymes

Metabolic enzymes are necessary for the proper function of every system of the body – including every tissue, cell, and organ. Metabolic enzymes facilitate both the production of energy and detoxification within the body's 100 trillion-plus cells, and they're manufactured by the body for this purpose.

Digestive Enzymes

Digestive enzymes are secreted within the digestive tract to help break down food and extract nutrients. Examples of digestive enzymes include pepsin, trypsin, lipase, protease, and amylase. The body is capable of producing some of these itself, but it also relies upon the natural enzymes found in raw foods to help with the process.

Food Enzymes

Food enzymes occur naturally in food and pair perfectly with the digestive enzymes manufactured by the body. Raw foods contain only enough food enzymes for that particular food, however, which is why supplemental food enzymes are often recommended. Supplemental enzymes also offer systemic support to help clean up the blood, neutralize and eliminate toxins, and repair cell tissue.
In a perfect world, we would get all the food enzymes we need from food, and our bodies would take care of the rest. But in our imperfect world, food is often lacking in enzymes due to processing, pasteurization, and everyday cooking.
When our food is deficient in enzymes, our bodies have to make up for it. After a while, however, our bodies become depleted of enzymes, and that's when health problems start.
Aside from eating more raw food, the best remedy for enzyme deficiency is to take enzyme supplements.
The best digestive enzyme supplements include enzymes such as:
Amylase – breaks down carbohydrates, sugars, and starches in grains, rice, potatoes, fruits, vegetables, beans, and herbs
Alpha Galactosidase – breaks down simple sugars (polysaccharides) and complex sugars (oligosaccharides) in legumes and cruciferous vegetables
Beta-glucanase – breaks down cellulose (plant fiber) in grains and cereals
Bromelain – breaks down proteins, and also provides proteolytic (systemic) support for the body
Catalase – breaks down hydrogen peroxide into water and oxygen
Cellulase – breaks down food fiber (cellulose) in fruits and vegetables
Glucoamylase – breaks down long-chain carbohydrates and starches in grains and potatoes
Hemicellulase – breaks down hemicellulose, a type of cellulose in plant walls, as well as non-cellulose polysaccharides
Invertase – breaks down sucrose and simple sugars
Lactase – breaks down lactose, a simple sugar found in milk and dairy products
Lipase – breaks down fats in butter, cheese, meat, and oils
Papain – breaks down proteins
Pectinase – breaks down pectin, a polysaccharide found in fruits and vegetables
Peptidase – breaks down proteins into amino acids
Phytase – breaks down carbohydrates, as well as "anti-nutrients" like phytic acid in plants, grains, and seeds
Protease – breaks down proteins in meat, fish, poultry, grains, nuts, gluten, and milk (casein)
Xylanase – breaks down nutrients in high-fiber vegetables
Every single one of these food enzymes is essential for life, and chances are you're not getting enough of them as part of your daily diet. In fact, unless you're eating a high-quality 100 percent raw food diet all the time, you're probably not getting enough food enzymes, which is why supplementation can be beneficial.
Not only will supplemental enzymes help you get more nutrition from the foods you eat, but your body will also get the support it needs systemically to grow healthier, stronger, and more robust.
---