Reading Time:
5
minutes
We've all heard the terrible statistics: heart disease is the number one killer in the U.S. According to the U.S. Centers for Disease Control [1], one in four deaths in the U.S. is caused by it. Just this year alone, that will translate to around 647,000 deaths.
We all know heart disease is a big problem, but what can we do about it? You likely already know that diet and lifestyle changes are a must for anyone who is suffering from cardiovascular system issues. What you might not know is that there's a connection between collagen and heart health. Research shows that supplementation with quality collagen products can provide significant benefits.
Atherosclerosis: How Heart Disease Gets Out of Hand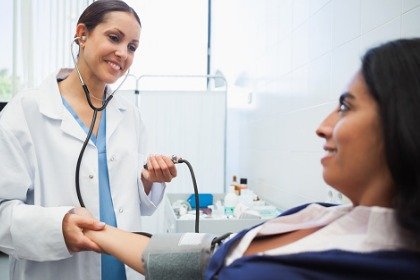 As with most chronic illnesses, cardiovascular disease, heart attack, and stroke develop slowly over time as a result of poor lifestyle and dietary choices. The first stage for many people is atherosclerosis.
Atherosclerosis is a condition where the blood vessels which transport nutrients and oxygen from your heart to the rest of your body become stiff and thick. This is also called "hardening of the arteries." In the cardiovascular system, atherosclerosis can lead to coronary artery disease or carotid artery disease.
Atherosclerosis Affects More Than Just the Heart
The bad news is that atherosclerosis can affect more than just your heart. It can also lead to restricted blood flow in other organs and tissues. This, in turn, can lead to peripheral artery disease (such as when blood flow is restricted in an arm or leg), chronic kidney disease [2], or, if blood circulation and oxygen is restricted to the brain – to stroke.
Healthy arteries are elastic and flexible. Over time, however, artery walls can turn hard. Much of this has to do with a lifetime of poor diet, stress, and a sedentary lifestyle. In fact, the Mayo Clinic says that the four most important things a person can do to either prevent heart attack or heal the precursors to one are [3]:
Quitting smoking
Regular exercise
Maintaining a healthy weight
Eating healthy foods
Acting on any one of these factors can change your health for the better in all ways.
What Is Collagen Used for in Your Body?
There is another factor in artery hardening, however, that is hard to avoid – age. This is where collagen and collagen supplementation comes in.
You may have heard about the importance of collagen for healthy skin, but did you know that collagen is the substance that makes up most tissues in the body? This goes for the tissues that make up all your major organs and your arteries.
Collagen is the most abundant type of protein in the body. You can think of it as the "glue" that keeps your whole body together. Collagen provides the framework for the arteries. As we age, however, collagen production reduces dramatically. According to investigations by the University of Michigan [4] as well as others [5], after roughly age 20, the average person produces about one percent less collagen in the skin and other areas of the body each year.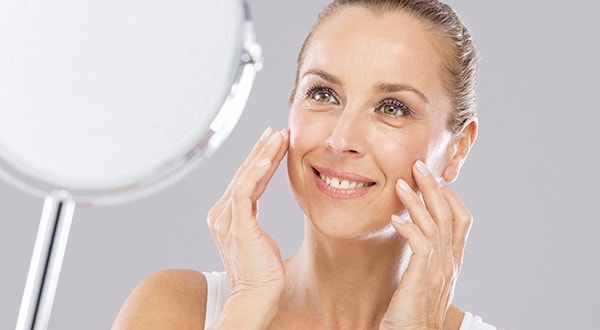 This is the main reason for wrinkly, sagging skin, but that's not all. As we age, there is also less collagen available to provide a flexible, elastic, healthy structure for blood flow through the arteries.
Research on several fronts has long found that lower collagen production can lead to a weakening of arterial walls [6]. This leaves the door open for other substances to create plaque build-up along artery walls and the development of atherosclerosis.
The Research Behind Collagen Peptides and Heart Health
As mentioned before, there are many things you can do (and stop doing) to help your heart. There is mounting evidence that adding collagen supplementation to your daily regimen as you age may be one of them.
Among the research is a 2017 Japanese study published in the Journal of Atherosclerosis and Thrombosis [7]. Researchers from Kanazawa Medical University in Ishikawa, Japan, found that artery stiffness went down considerably in adults who took 16 daily grams of collagen tripeptide for six months (when compared to their stiffness rates at the beginning of the trial).
Interestingly, the same study found that the participants also increased their level of High-Density Lipoprotein (HDL) cholesterol levels (the "good" kind of cholesterol) by roughly six percent across the board while they were supplementing with collagen.
Low HDL levels may be another risk factor for atherosclerosis. Investigations conducted at the University of Adelaide in Australia [8] found that higher levels of HDL may actually provide a protective mechanism against heart disease.
Get the Highest Quality Collagen Supplement for Your Heart
If you're considering collagen protein supplementation for heart health, skin health, and more, there are a few things you should know.
First of all, be sure that your supplement comes in the form of a collagen peptide. Collagen peptides have been processed using "enzymatic hydrolysis [9]" which breaks down collagen fibrils into smaller parts for easier absorbency. Other names for collagen peptides are "hydrolyzed collagen" and "collagen hydrolysate."
Secondly, your heart-healthy collagen product should contain more than one type of collagen from a variety of different sources, such as chicken, beef, and fish. In addition, a quality supplement will also contain additional nutrients that can act as catalysts for collagen absorption, such as vitamin C and zinc.
Finally, keep in mind that there are a lot of collagen products out there. Only certain kinds, however, are completely free from additives and come from clean-sourced beef and other animal products. A recent study from the non-profit Consumer Wellness Center found that collagen products that came from non-organic sources (also called CAFOs, or concentrated animal feeding operations) contained dozens of toxic ingredients, including parabens, steroids, antibiotics, and insecticides [10]. The best collagen supplement is meant to help your health, not harm it!
You don't have to be a statistic. You can help protect your heart and your health by upping your collagen levels naturally as well as supplementing with high-quality collagen powder regularly.
---
Organixx Clean Sourced Collagens blend contains five types of collagen from four sources. What's more, it's combined with targeted nutrients such as zinc, vitamin C, and vitamin B6 which specifically enhance the bioavailability and potency of collagen. Clean Sourced Collagens is formulated from the ground up to enhance and support your body's natural ability to heal and rebuild itself from the INSIDE out.