Flash Sale:

Today's Free Offer
Organixx Magnesium 7:
Doctor Formulated.
Full Spectrum Magnesium.
Clean. Effective. 3rd-Party Tested.
Achieving optimal magnesium levels must be a key focus for anyone who experiences altered sleep, mood imbalances, seizures, fluid retention, fatigue, muscle weakness/cramping, high blood pressure, constipation, anxiety and osteoporosis.
Magnesium is one of the most critical electrolyte minerals that we need to optimize on a daily basis. Magnesium 7 is scientifically formulated with high absorption potential and variety, to help your body produce cellular energy and intake the max benefits of this crucial elemental.
You get a free bottle today, and we give expecting mothers and young babies free vitamins tomorrow.
Thank You!
Enjoy Deep Sleep,
Rest & Relaxation
Sleep, Anxiety &
Brain Health

Magnesium Glycinate

Mood, Anxiety
& Depression

Magnesium ASPARTATE

High Blood Pressure,
Relaxation & "Calming Nerves"

Magnesium taurate

Muscle
Recovery

Magnesium Chelate

Cardiovascular
& Intestinal Health

Magnesium Citrate

Heart & Excercise
Performance

Magnesium orotate

Bone
Strength

Manganese Citrate

Brain & Nervous
System

Magnesium MALATE

Combined with Magnesium
Improved Stress Reduction by 24%

Vitamin B6 (Pyridoxine Hydrochloride)
Take the 90-Day Challenge
Try Magnesium 7 for 90 days, especially if you're currently using or have used magnesium in the past, and if you don't experience better, deeper and more restorative sleep, PLUS... healthier and happier stress levels, by your own standards, we'll refund every penny.
Yes, our Magnesium 7 is that good!
700+ 4-5 Star Reviews
Organixx Magnesium Supplement, Natural Calm Magnesium Capsules for Sleep Support, Muscle Recovery...
Kathy S
Better than sleeping pills!
Reviewed in the United States
on June 9, 2023
I bought this product and tried it as indicated - with an evening meal. Within less than 90 minutes after that meal, I was falling asleep. So I went to bed and slept soundly all night. I thought maybe it was just because I work hard and am usually stressed and needed a good night's sleep. So I tried it again the next night. Same result. Then I took a couple of nights off - and (1) didn't really get sleepy until much later in the evening, and (2) didn't sleep soundly all night - which is my "normal". I don't know about for anyone else, but this product has a powerful impact on me. And when I really need a good night's sleep, I make sure I have a dose with dinner. I will definitely be ordering more!
2 people found this helpful
Ben S.
Great magnesium
Reviewed in the United States
on June 12, 2023
This is a great magnesium supplement. It's very clean and easy to swallow and digest. Helps me with sleep and muscle cramping. Great to use during your menstrual cycle too!
1 person found this helpful
Jen Reed
PRAISE!!!!👏👏
Reviewed in the United States
on June 7, 2023
I've never written a review on Amazon before, but these vitamins have been such a gift to my sleep! I'm getting QUALITY rest and my mind is no longer racing all hours of the night. I've told everyone about them!!! 🏆
5 people found this helpful
ataraxia
Super Magnesium
Reviewed in the United States
on June 6, 2023
It's a quality product. I have taken it as a supplement to get the benefits of the mineral within each component of magnesium
1 person found this helpful
M.W.
Works wonders for insomnia and anxiety
Reviewed in the United States
on October 3, 2022
I was dealing with severe anxiety symptoms not able to sleep at night for a whole week because my heart would race and pound so strong and hard. I couldn't fall asleep to that pounding!! I got insomnia from it as well. I couldn't get in to my primary care doctor for a week and Over the counter stuff barely helped. My integrative doctor once told me she took 6 different forms of magnesium supplements each night to sleep good. I thought I would try this after an ER doc said to try magnesium. I have been using a magnesium supplement for 8 years now but it was only one form. I took this and the first night, within an hour I noticed a significant reduction in my anxiety symptoms like heart palpitations and overall more relaxed. I have been using it for 3 nights now and the 3rd night was the best sleep I had in a week! I was able to fall asleep and sleep the whole night whereas before I suffered through long nights of severe anxiety for a week. I had a mild weird tummy feeling the first night only but not nausea and no cramps. I know enough about magnesium that it can do that to some but I haven't noticed it since. This has saved me until I see my doctor in a few days! I have also bought products from Organixx for years and all their stuff is wonderful.
31 people found this helpful
P. Kilmer
Love it
Reviewed in the United States
on March 27, 2023
I was amazed. I haven't slept so soundly in years. I take it about an hour before I want to go to sleep. I used to wake up multiple times a night and for good at 3 AM and unable to go back to sleep. I will continue to buy this.
4 people found this helpful
Redbud
Works for me!
Reviewed in the United States
on January 9, 2023
The capsule is a bit large but I haven't had any problems with swallowing it. Since I've started taking this I've experienced great benefits. I have fibromyalgia among other health problems and couldn't get restful sleep. I take 1 capsule at least an hour before I plan to go to bed. I am now sleeping more soundly and haven't had to deal with restless legs. I dreaded going to bed because every night I dealt with restless legs and now I have no problem whatsoever. I've tried other magnesium products without noticing any difference but Magnesium 7 really works for me. Better sleep means a better day! I reccomend trying these because it truly can help.
12 people found this helpful
Relxnonthebeach
Immediate results
Reviewed in the United States
on February 12, 2023
I just finished my first bottle and I have been sleeping great since the very first night and some hormonal issues were helped in the first month of taking it. Because this helped me so much I am excited to try other products by this brand.
4 people found this helpful
C.B.
Muscle pain relief
Reviewed in the United States
on March 7, 2023
I tried these for neck and shoulder muscle tension. I take them at night before bed. They help relax the muscles and improve sleep.
2 people found this helpful
Byron Brown
Game changer
Reviewed in the United States
on March 5, 2023
Game changer for me. Never sleep so well in b years
peacemaker
Like having all the major forms of MG in one product.
Reviewed in the United States
on November 11, 2022
A bit big but not intolerable.
5 people found this helpful
Jojoxo77
Works great!
Reviewed in the United States
on December 8, 2022
I take this in the evening and it has made a big difference in my sleep quality which is a big deal.. It's easy to use and swallow and has so many positive benefits!
4 people found this helpful
Magnesium 7
Best-Selling Unique Full-Spectrum Daily Magnesium Supplement Complete with 7 Forms of Elemental Magnesium & Co-Factors
480 Reviews
It works!
I feel so much better since starting Magnesium 7. I sleep better, feel less foggy, and have more energy.
Best magnesium supplement out there!
I have been using magnesium supplements for a long time, but about a year ago I switched to magnesium seven and have never looked back. It's so much better than anything else I've tried on the market…
Magnesium 7
Love this product! Has helped with sleep quality better than any prescription or other supplement.
Magnesium
I have been taking magnesium for a while now and didn't feel it was helping - until I ran out and didn't take any for a month or so. Then I noticed that I wasn't as calm during the day and wasn't sleeping as well. Needless to say, I re-ordered! I don't want to be without magnesium again!
Amazing product!
I've had issues with sleep for years now do thyroid issues (no thyroid) and this is the only thing that I found that actually keeps me asleep and gives me great quality of sleep. I have a sleep tracker and before this product I was sleeping anywhere between 30 to 50% a night constantly, waking up which made my mornings not so good. Ever since I started taking this product, my sleep is ranging in the 70s to low 90s. I will forever be a subscriber, and have told many people about this product.
Game Changing
I am recovering from 30 rounds of chemo, 36 rounds of radiation and multiple surgeries. The hormone blocking medication I take gives me insomnia. I was taking Ambien to help sleep but hated how it made me feel the next day. I have been able to quit taking a sleeping pill since starting Magnesium 7. I feel so good on this product and would love to try other products they offer.
Very Impressed!!!!
I highly recommend this Magnesium 7!! I have tried different magnesium supplements. This is the best by far! I have been able to get good rest which seems like forever since I've been able to sleep good. I feel relaxed and calm, not so stressed and able to think clearer from getting enough sleep which I feel my body has been desperately needing. It feels good to know that it's helping other things as well.
Magnesium 7 is fabulous. I sleep better, no leg cramps and feel good.
I have offered it to 3 other adult relatives, and they are all having the same result. Thank you for this product.
Verified
ALICE MACALLISTER
Great Product
I find magnesium essential for my health and I have never seen a magnesium supplement that is SO complete. I've taken Magnesium Malate for decades and wouldn't live without it. But I've been using less Mag. Malate and adding this product in because it contains so many more forms of magnesium. I've used mag for fibromyalgia pain, muscle cramps, constipation, chronic pain. Since a hip replacement in 2010 damaged nerves going down my right leg and into my foot, I hoping that this product will help that also. So far so good and I plan to keep on going. I could never put all these ingredients together by myself. I'm so impressed by how much magnesium helps my body.
It does what it says it does
Best magnesium you will get on the market
Excellent product
I have tried many organic Magnesium supplements, and this one is the best cures any aches, and allows me to sleep incredibly well, while nurturing the body with the proper magnesium needed
Excellent magnesium
I use this every night and it has helped to ease my diverticulitis issues. For my body it has been gift. Thank you and please Do Not change this product. It's been a solid game changer for me.
Doctor Recommended
Achieving optimal magnesium levels is the key focus when I work with people who struggle with sleep, mood imbalances, fluid retention, fatigue, muscle weakness/cramping, high blood pressure, constipation, anxiety and osteoporosis.
Magnesium plays a significant role in nerve conduction, digestion, protein metabolism, bone and teeth formation, muscle contraction and overall cardiovascular and neuromuscular health. Magnesium does not come in just one form or type. There are assorted types of magnesium that influence different body systems and can influence specific symptoms like mood, mental function, muscle pain, heart health, etc.
Some forms like Magnesium taurate, malate and glycerinate can get past the blood/brain barrier. The most beneficial way for you to introduce the varying forms of magnesium is to take a full-spectrum magnesium that has the best bioavailability.
Magnesium is one of the most critical electrolyte minerals that we need to optimize on a daily basis, and I'm excited to be able to recommend Magnesium 7 because of the high absorption potential and variety to help your body produce cellular energy and intake the max benefits of this crucial elemental.
Top 3 Reasons Why Magnesium 7 Is Completely Different Than the Lower Quality Magnesium Supplements You See Flooding the Market…
Best In Class!
We Use 7 Of The Best Forms Of Magnesium
For A Full Spectrum Blend.
MOST of the magnesium supplements you find on the market are severely lacking as they only contain one or possibly two forms of magnesium. This is why most people who've tried magnesium supplements in the past see marginal results, at best.
When your body receives these 7 different forms of magnesium below (found in Magnesium 7) you get a more complete solution that addresses multiple deficiencies and not just one.
Ingredients
Magnesium Chelate
Chelated forms of magnesium provide the best absorbency in comparison to non-chelated. Research published by the New York Headache Center
1
suggests that
400 mg of chelated magnesium a day is especially helpful for pre-menstrual syndrome and foot and leg cramps
. The researchers found that chelated magnesium also helped those who tend to have cold extremities (hands or feet) caused by environment or stress.
Magnesium Glycinate
One of the most popular forms of magnesium, magnesium glycinate (also known as magnesium diglycinate or magnesium bisglycinate) is a chelated form of magnesium that contains the amino acid glycine. Glycine is the smallest amino acid and is able to cross the blood-brain barrier. It's best known for benefits relating to sleep and brain health.
If you're looking for the best form of magnesium for anxiety, magnesium glycinate has been shown to have a soothing effect on the brain2 and several studies have shown that magnesium glycinate may help to calm anxiety.
Magnesium Aspartate
Magnesium aspartate is a form of magnesium that is bonded to aspartic acid, a non-essential amino acid found in protein-rich foods such as eggs and meat. Aspartic acid is often used by bodybuilders to enhance athletic performance, recovery, and muscle strength. Many users of magnesium aspartate report finding this form
one of the best forms of magnesium for leg cramps and other muscle cramping.
Magnesium Malate
Getting enough magnesium through food and supplementation is key to many physiological functions, especially those that affect the brain. Because it's able to work quickly and is more long-lasting, magnesium malate is considered one of the most beneficial forms for brain and nervous system health and
one of the best forms of magnesium for headaches – including migraines.
Magnesium Orotate
Orotate is a type of magnesium salt that comes from orotic acid and is easily absorbed into the cells. According to some natural health experts, it represents
the "absolute best" type of magnesium supplement for health
. Some studies also indicate that magnesium orotate may be especially beneficial for the heart and exercise performance, making it a favorite form of magnesium for athletes.
Magnesium Taurate
Magnesium taurate is one of the best forms of magnesium for easy assimilation into the body. This is because taurine is used by the body naturally to transport magnesium ions in and out of cells. According to experts, it's also the supplement that is easiest on the stomach and is also
one of the best forms of magnesium for heart health.
Magnesium Citrate
Magnesium citrate is magnesium combined with citric acid. It's one of the most popular types of magnesium, and according to the National Institutes for Health is also
one of the most highly absorbable forms by the body
.
3
Like all forms of magnesium,
it's vital for a healthy heart, muscles, and bones
. It's also required for RNA and DNA synthesis and for the production of glutathione, the master antioxidant.
Vitamin B6
In research studies, the complementary effects of vitamin B6 and magnesium taken together has shown greater benefit than magnesium alone for treatment of severe stress and symptoms associated with PMS such as irritability, mood swings, and anxiety. For instance, one 2018 study4 reported a 24% stronger stress reduction among participants with "severe/extremely severe stress" who took both magnesium and B6 compared with just magnesium.
Interestingly, the B6 and magnesium combination has been found in other studies to have a significant and positive behavioral benefit for children with Autism Spectrum Disorder (ASD) and ADHD.5
Manganese Citrate
Manganese is an
essential trace mineral involved in dozens of functions and chemical processes in the body including bone formation, healthy blood sugar management, and metabolism
. It's also a major antioxidant. Manganese is necessary for the proper functioning of the nervous system, the brain, and many key enzymatic reactions in the body.
Transparency!
Magnesium 7 Is Third-Party Tested and Verified Clean
Here at Organixx, we believe in doing things a bit differently than the rest of the industry.
We have extremely high standards for ourselves and our products, and we believe in complete transparency.
That's why we're proud to share our independent third-party testing results.
Most supplement companies spend the majority of their money on over-hyped advertising with exaggerated claims.
We'd rather spend our money on the highest quality, clean, organic, and non-GMO ingredients.
In fact, we spend on average 400% (4 times) more to manufacture our products because of our certified organic ingredients, our sprouting and fermentation processes, and because we use synergistic blends that highly increase bioavailability (absorption).
PLUS, we even go a step further and have all of our products tested for glyphosate (the active ingredient in Roundup), GMOs, pesticides, herbicides, insecticides, heavy metals, gluten, and soy.
And we're proud to be one of the few (if not the only) supplement companies to openly and honestly share all of the test results on our website.
Guaranteed Results
(Or Your Money Back) Industry Leading 365-Day Money Back Guarantee
We were the first ever supplement company and still one of the few to offer a full 1-year money back guarantee. That's right, unlike most companies that give you only 30 or 60 day limited guarantees, you have an entire year to try and use our products, and if you aren't completely satisfied, by your own standards, we'll refund every penny back to you.
We take all the risk, and you reap all the rewards (and results).
Buy 2 Bottles and
Get 1 Bottle for Free!
(90-Day Supply)
Sleep
Anxiety/Stress
Happiness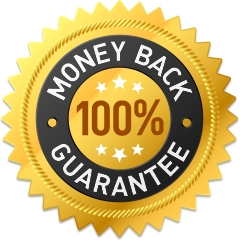 365 Day Money Back Guarantee
ONE-YEAR, 100% Satisfaction,
MONEY-BACK Guarantee
You have a FULL YEAR – that's 365 days – to try Magnesium 7 and experience all the benefits it has to offer. If for any reason, you're not 100% satisfied with your results… send us back the container within a year from your date of purchase – even if it's EMPTY – and we'll send you a FULL refund of every penny paid. No ifs… ands… or buts about it!
Jonathan Hunsaker
Founder, Organixx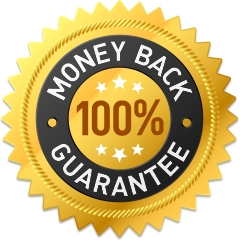 Attention:
For Best Results — See Below
After you complete your order today, and you receive your package in a few days, be sure to take note of how you feel on the first day of using Magnesium 7.
Here's why.
You'll start experiencing better sleep and a calmer state of mind
almost right away, and the longer you take it, the better you'll feel.
Take the example of just 1 of the 7 forms of magnesium found in Magnesium 7.
Magnesium Glycinate is able to cross the blood-brain barrier and immediately enters your system. If you're like 80% of the population, you're Magnesium deficient so on day 1 your body quickly gobbles up the magnesium which instantly provides more restful, recuperative sleep and calms anxiety.
---
So, should you just take magnesium only when you
have trouble sleeping or are anxious?
You can, but you'll be missing out on so much more.
Let me explain…
Did you know that there is one phase of sleep that almost everyone fails to get enough of?
It's responsible for most of your body's daily rejuvenation, controlling hunger and weight loss hormones, boosting energy, and so much more...
I'm talking about Deep Sleep. (a.k.a. Recuperative Sleep). During deep sleep your muscles are relaxed, and you sleep through external noises. This form of sleep is very important as the body heals itself during this period – replaces cells, builds muscle tissue, and heals wounds.
If you don't get enough, you'll likely struggle with cravings, slow metabolism, premature aging, or even worse conditions.
As you continue to take Magnesium 7 consistently, every day, the compounding benefits of additional sleep, night after night, start to stack up exponentially in your favor.
And that's just ONE of the 7 forms of magnesium we include in every capsule of Magnesium 7.
Each type of magnesium works synergistically with the other types to support multiple organ systems all over your body.
By providing all 7 of the most critical types, consistently, over time, our bodies are able adapt, find balance and function optimally.
Through this process, known as homeostasis, your body is constantly reassessing and reallocating available resources based on need, to find a state of equilibrium.
For good reason, these physiological changes don't happen overnight, or your body would be in a constant state of confusion.
But over time, once you've consistently replenished these depleted levels, your body recognizes that and can utilize available resources elsewhere, and that's when you start to see the compounding effects that are far greater than a good night's sleep or less anxiety.
This is how Magnesium 7 works.
It simply takes time to get your body back in balance.
You'll likely start feeling the effects the very first night.
You'll likely sleep better, deeper, and wake up more refreshed after just a few days of taking magnesium.
You'll likely feel more relaxed, at ease, and less stressed throughout the days within the first week.
You'll likely continue to feel better and better the longer you take Magnesium 7 and get your body back in balance.
My promise to you...
If you take notes and compare how you feel after day 90 with how you felt on the first day, I think you'll be amazed at how much different your days and nights are.
Guaranteed (or your money back)!
This is why we're offering this 90-day challenge with such a ridiculous offer of Buy 2 Get 1 Free today.
I'm confident that once you feel the effects and you experience how good you can really feel every single day, you'll choose to keep supplementing with Magnesium 7 for years to come.
Don't take my word for it, take the challenge and see for yourself.
You have absolutely nothing to lose and amazing health to gain.
Buy 2 Bottles and
Get 1 Bottle for Free!
(90-Day Supply)
Sleep
Anxiety/Stress
Happiness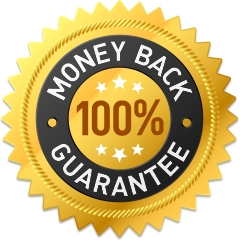 365 Day Money Back Guarantee
How can we afford to give awayhighest quality? magnesium supplement
a free bottle of the
We can't!
If you go to our main website organixx.com, you'll see that we sell Magnesium 7 for $39.95 for a single bottle all day, every day.
And it's worth every penny.
The fact that you're seeing this offer to Buy 2 and Get 1 Free is simply a rare promotion that we're using to introduce more people to all the amazing health benefits of Magnesium 7.
We're confident that if you use Magnesium 7 for 90 days, you'll come back and buy at full price every month after, because of how good you feel.
1-Year Money-Back Guarantee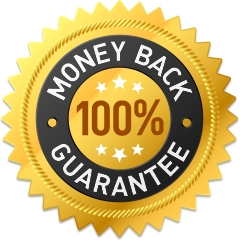 1-Year Money-Back Guarantee
Why Organixx?
Farm to Bottle Ingredients
The majority of daily vitamins and supplements on the market are made with synthetic ingredients, as well as fillers, binders, coloring, flavorings, preservatives, and other artificial ingredients that your body has a hard time recognizing. At Organixx, we're proud to offer the absolute best nutritional formulas that help people get and stay healthy. Our products are made with REAL plants and whole FOODS that your body already knows how to assimilate and use to the greatest advantage for your health. They'll help you look, feel, and live better... naturally!
People Over Profits
We believe in doing things differently. While most supplement companies spend the majority of their money on advertising, we spend ours on the highest-quality, clean, and non-GMO ingredients available – certified organic, whenever possible. In fact, we spend on average 400% (4 times) more to manufacture our products because of our certified organic ingredients and time-consuming fermentation and sprouting processes that increase bioavailability. In the end, you get exactly what you pay for – the best supplements on the market.
Maximum Nutrition
Many of our supplements and their ingredients are sprouted and/or fermented as part of the production process. You've likely heard about the gut health benefits of eating fermented foods. But did you know that fermentation also helps enhance the vitamin and mineral content of whatever's being fermented? It's a form of pre-digestion which means your body can absorb even more of the "good stuff" in the supplements.
More Bang for Your Buck
While our supplements might cost a little more, in the end, you save more. We focus on formulating synergistic BLENDS that address specific health needs. We start by researching the best and most effective synergistic combinations and then we source the cleanest, highest-quality ingredients available. You get the results you're looking for without the expense and hassle of buying dozens of supplements and swallowing handfuls of pills every day. It's a win-win for everyone.
Manufactured in the U.S.A.
All Organixx products are manufactured in the U.S.A. at an FDA-registered, CGMP-compliant facility. The vast majority of the individual whole food and specialty ingredients that we use in our supplements and skincare products are grown in and sourced right here in the U.S. The few ingredients sourced from other countries are indigenous to those regions, with ZERO of our ingredients being sourced from China.
Our Results Speak for Themselves
Over 115,000 health-conscious customers like you use and trust Organixx products to enhance their health and we've received well over 10,000 5-Star reviews. We also receive a LOT of overjoyed feedback from folks sharing how pleased they are to finally find a supplement company 100% committed to using the purest, non-GMO and certified organic ingredients wherever and whenever possible!
Organixx is Helping 80,000
Mothers & Children in 2023
Purchasing Organixx supplements does more than just support the health of you and your family… it also helps pregnant women, breastfeeding mothers, and children under five who are at risk of malnutrition… right here in the U.S. and around the globe. We are proud to partner with Vitamin Angels, a global public health nutrition organization. For over 25 years, Vitamin Angels has promoted maternal and child health by ensuring vulnerable, underserved populations have access to lifesaving and life-changing vitamins and minerals. This year alone, Organixx's financial support will allow Vitamin Angels to assist 80,000 children and mothers in 70 countries and all 50 states. Thank you for helping us do even more good in the world!
*These statements have not been evaluated by the Food and Drug Administration. This product is not intended to diagnose, treat, cure or prevent any disease.
Magnesium in the Central Nervous System [Internet].
https://www.ncbi.nlm.nih.gov/books/NBK507271/#ch8.Conclusion
Rapid recovery from major depression using magnesium treatment
https://pubmed.ncbi.nlm.nih.gov/16542786/
Magnesium - Health Professional Fact Sheet
https://ods.od.nih.gov/factsheets/Magnesium-HealthProfessional/
Superiority of magnesium and vitamin B6 over magnesium alone on severe stress in healthy adults with low magnesemia: A randomized, single-blind clinical trial
https://journals.plos.org/plosone/article?id=10.1371/journal.pone.0208454
Improvement of neurobehavioral disorders in children supplemented with magnesium-vitamin B6. I. Attention deficit hyperactivity disorders
https://pubmed.ncbi.nlm.nih.gov/16846100/