Deadly Silent Epidemic Hits United States
What's destroying the health of millions of Americans right now... and these surprisingly simple, all-natural steps you can take to regain your health and vitality FAST!
Why are rates of disease exploding today?


In 2016 the Centers for Disease Control reported that death rates are rising at stunning rates for leading diseases like heart disease, cancer and more.
Also rising are health expenditures... $3.3 trillion in 2016. And they're expected to continue to skyrocket at a rate of 5.5 percent per year, reaching $5.7 trillion by 2026.
And behind it all is a silent epidemic that's literally burning through your body...
According to Dr. Andrew Luster of the Center for Immunology and Inflammatory Diseases at Harvard-affiliated Massachusetts General Hospital, "It's a smoldering process that injures your tissues, joints, and blood vessels, and you often do not notice it until significant damage is done."
What is it?
It's inflammation.
But unlike healthy "acute" inflammation that helps your body heal, chronic inflammation damages your tissues and organs... and can increase your risk of a wide variety of problems including joint pain, heart health issues, and more.
So why is chronic inflammation reaching epidemic levels? And how do we put a stop to it?
Don't see your doctor until you read this:
The Hidden Causes of Chronic Inflammation... and Simple At-Home Cures for Renewed Health and Vitality
It turns out that there are many hidden culprits in our modern world causing this deadly inflammation epidemic.
But new research is showing that if you avoid these culprits and make some simple changes in your daily life, you can "put out the fire" of chronic inflammation. So you can enjoy improved heart health, pain reduction, sharper thinking, radiant skin, and more!
You can read about these recently discovered solutions in a brand-new FREE REPORT called Inflammation: The Silent Curse Aging Your Body.
In this report, you'll discover the simple steps you can take to heal chronic inflammation today. Here's a taste of what you'll find: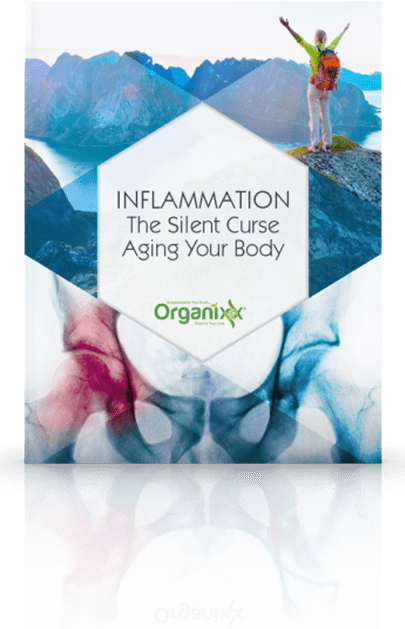 In your FREE REPORT you'll discover:
Sleeping more than 8 hours is GOOD for you, right? Wrong! Discover the exact amount of sleep you want every night for healthy inflammation levels and boundless vitality. Page 23.
---
How to stop an E. Coli attack in its tracks! Just enjoy a cup of this creamy inflammation-fighting treat. Page 18.
---
Need to lose a few pounds? How THIS strain of bacteria helps you lose weight fast and easy. Plus it helps maintain healthy inflammation! Page 19.
---
An ancient practice that slows down aging and lowers your inflammation levels in only 90 minutes! Researchers say it works as well as any anti-inflammatory drug. Page 24.
---
Your doctor says you need to take statins to lower your cholesterol. You read page 19 instead and get great cholesterol levels with this little-known probiotic!
---
End the pain and stiffness of inflammatory arthritis with this unique type of oil most Americans don't get enough of. Page 27.
---
And so much more!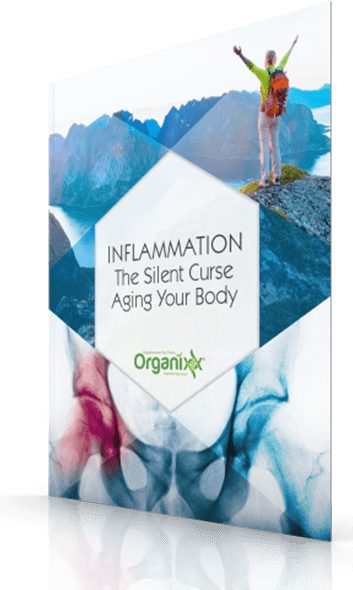 Discover how well these simple inflammation-fighting solutions can work for you.
Chronic inflammation causes damage throughout your body and plays a role in most major health problems and diseases.
Now new science is showing how you can "put out" this hidden fire inside. Discover how to start healing today to help improve your good health. for renewed energy. and vitality.
Get your FREE "Inflammation: The Silent Curse Aging Your Body" REPORT TODAY