We'd Love Your Advice!
Thank you for trying a sample of our brand-new Cricket Super Fuel.
It's the breakthrough new supplement from Organixx that's loaded with the super-fiber Chitin, vitamin B12, proteins, omega fatty acids, calcium and more!
Can you please do us a favor?
Please take a moment to let us know what you thought about the taste and smoothness of our Cricket Super Fuel samples we sent to you. With your advice and feedback, you can help us make a superior quality (and good-tasting!) supplement. Thank you.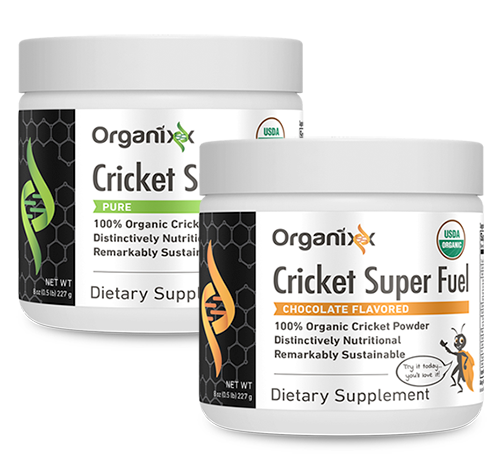 Thank you for giving us your advice regarding our new Cricket Super Fuel. We so appreciate your help so we can provide a high-quality supplement. Please hit the SUBMIT button below and receive a FREE gift from us.