Success!
Here's Your Coupon & Some Important Info...
Welcome to the Organixx family!
Watch your inbox for emails from "Jon and Ty" and Organixx, because you'll be receiving research-based and cutting-edge nutrition insights and recommendations from us that can truly make a BIG difference in your health and life…
Over a half-million readers monthly love us, and you'll soon see why :-)
And IMPORTANT, be sure to add our email address – info@organixx.com – to your email contacts list ("whitelist" us), because otherwise our emails might land in your bulk/spam folders… and we can't help you if we get lost in that horrible place!
(If you use Gmail, check to see if our email landed in your "Promotions" folder; if so, drag our email over to your "Primary" folder, and click YES when Gmail asks if you want to do this with all our emails.)
Next up, your personal 10% Off Coupon good through August 31st, 2017 has been emailed to you, but if you want to use it right away, here it is: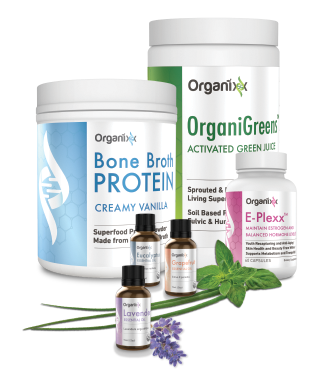 Enter at checkout to save 10%
*Good until August 31st, 2017
Yes, you can use it right now to get 10% off your entire order of Organixx' best-in-class essential oils and supplements, including our bestsellers like Magi-Complexx and Probiotixx:
Click here now to begin shopping...
When checking out, make sure your 10% off one-time discount has been automatically applied already. If not, just manually enter the code above (which has also been emailed to you) where the coupon code is requested in checkout!
Just remember, your coupon is good for 10% off your entire order, so it's a great opportunity to stock up and try various of our best-in-class supplements…
And if you don't use your coupon today, remember it expires on August 31st, 2017 at 11:59pm EST!
Enjoy shopping our best-in-class supplements for your health and well-being, and again… welcome to the Organixx family!
Jonathan Hunsaker, Co-Founder
Ty Bollinger, Co-Founder
Organixx.com